As a corridor into Downtown, South Calhoun Street is lined with local businesses. There's a tax business, alterations and tailoring, a record store, and many restaurants and bars. Joining them this spring is Michael Schram's business,
Michael Michael's Salon and Spa
. 
Schram's business was selected to receive a grant from the Summit City Match program by SEED Fort Wayne. It helps match business owners with vacant spaces in the community and provides an opportunity for them to apply for grants to fill financial gaps. The program is a pilot effort concentrated on a designated area along the South Calhoun Street commercial corridor between the viaduct at Murray Street and Rudisill Boulevard.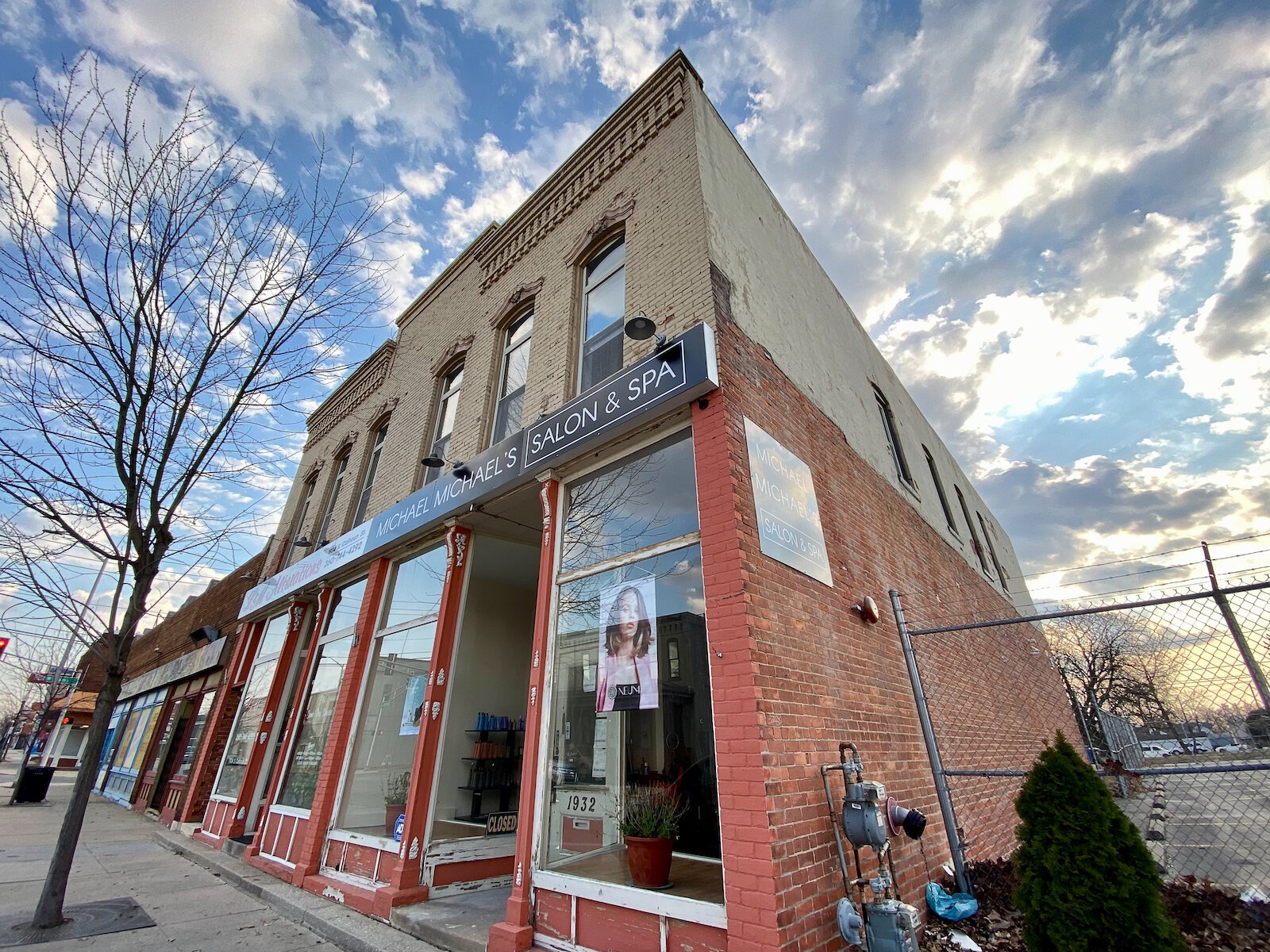 The exterior of Michael Michael's Salon and Spa at 1932 South Calhoun Street.
As an entrepreneur, Schram has been involved in the beauty industry for decades, and opening his own salon has been years in the making. Now, with the help of the Summit City Match, he's been able to renovate the building at 1932 South Calhoun. The location was formerly a restaurant, but it no longer has a kitchen in back or dining tables up front. Instead, you'll find salon booths, hair washing stations, and an esthetician room in the back. 
Input Fort Wayne caught up with Schram to learn about his experience in the beauty industry, and his new, eco-friendly salon and spa.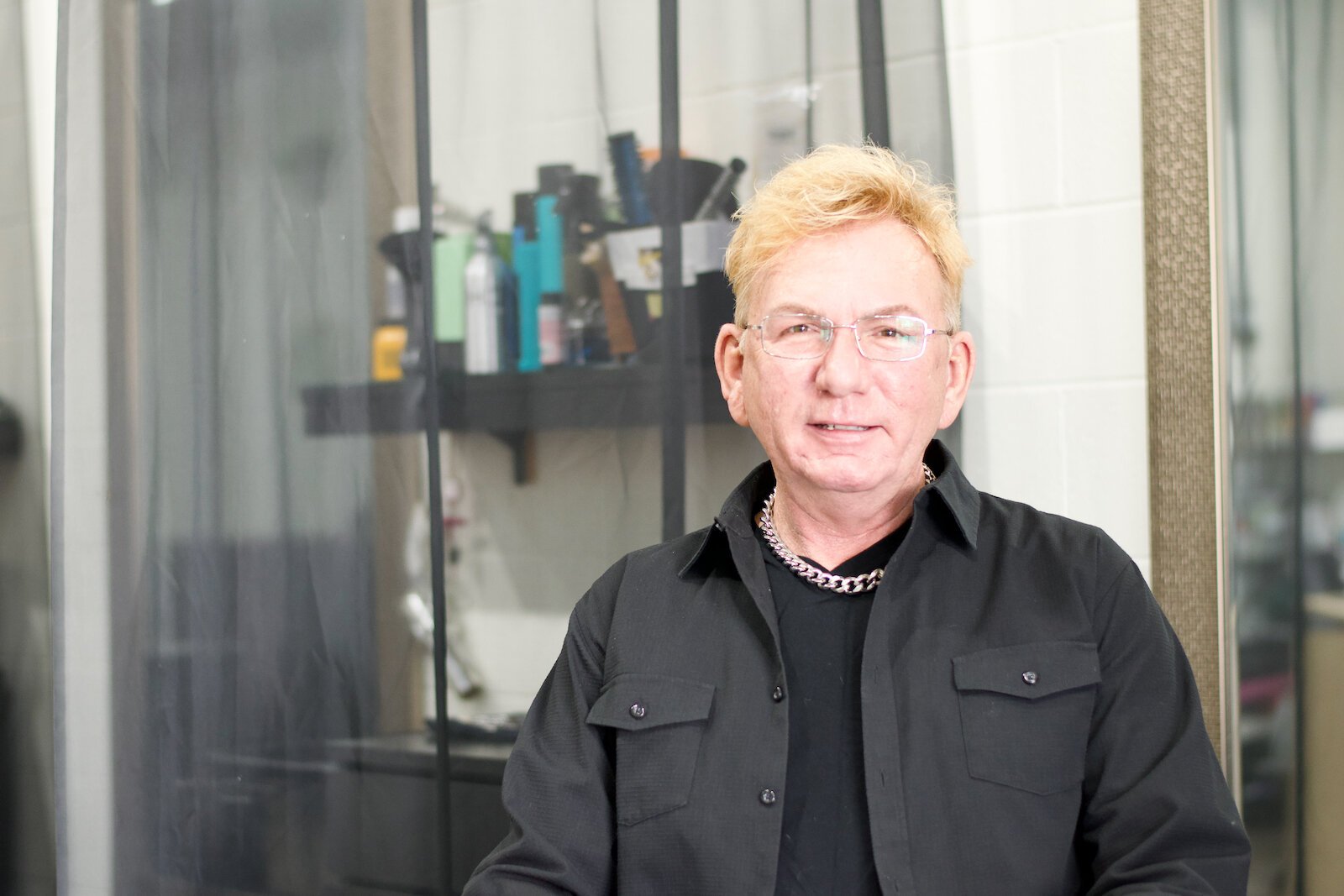 Portrait of Michael Schram, owner of Michael Michael's Salon and Spa.
IFW: How did you get your start in the beauty industry?
MS: I actually started doing hair back in 1982 in New York. I was an apprentice. Back then, you could do what they called an apprenticeship, where you actually worked at the salon for two years, and then you go take your state boards. I was working at a salon that was featured in Vogue magazine, super high-end. Working at that salon, I realized that they were very cutthroat, and I didn't like that. So I said, "You know what? This is not for me. I'm going to step away," and then I went back home.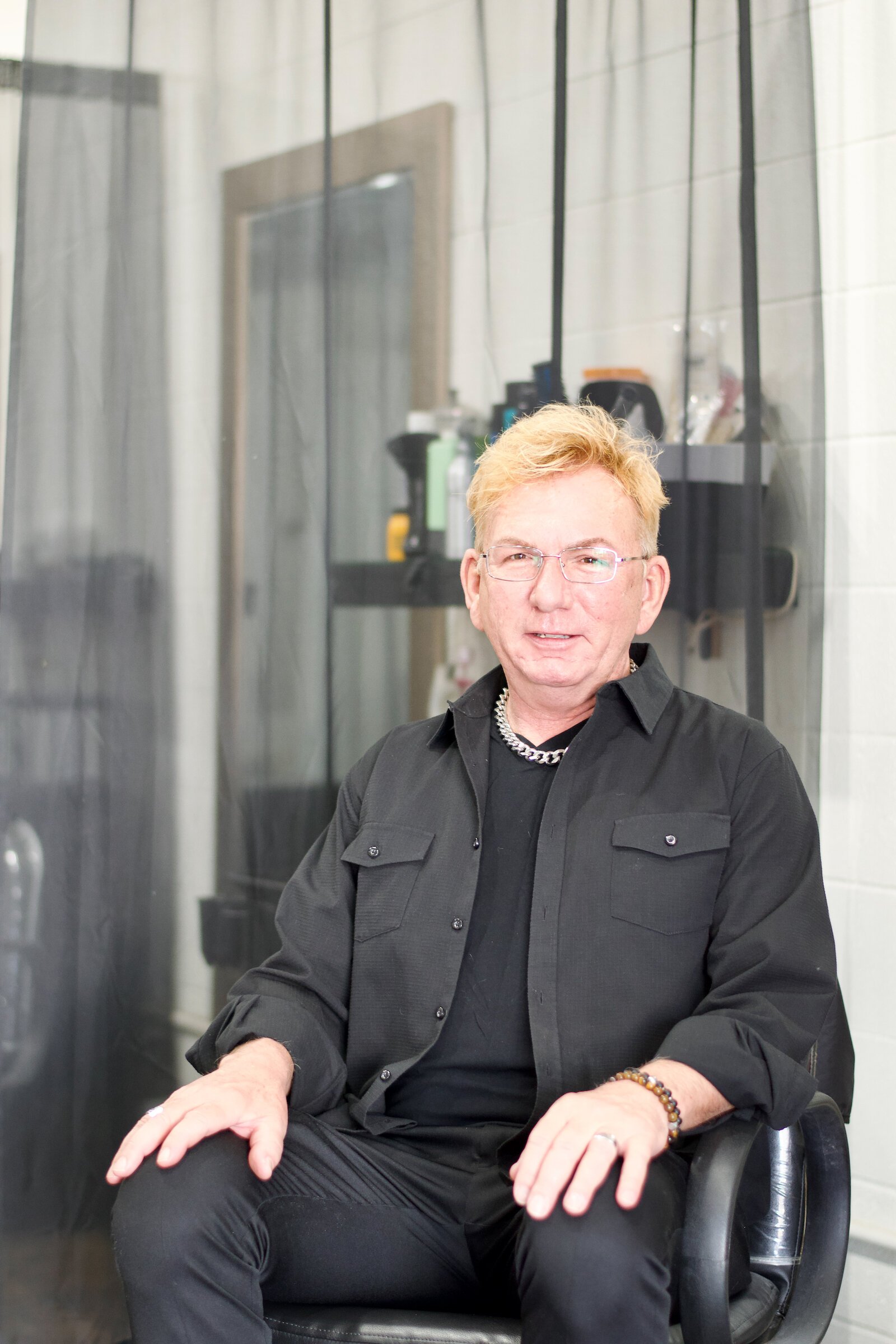 Portrait of Michael Schram, owner of Michael Michael's Salon and Spa.
In 1987, I was at home in Traverse City, Mich., and I started beauty school. I said, "I'll give it another shot." Within the first month, I was in a competition, and I won that competition. All the top salons were there, and they were like, "Michael, you know what, we'll hire you!" The only problem was that the ladies who ran the school were about 80-years-old. I was never getting any theory. I was only cutting, perming, coloring, so I was making them money–that's all I was doing. I said, "I have to have theory. I have to know what I'm doing; so once again, I left beauty school."
Then I was living in Chicago from 2006 until 2014. In 2013, I was working for a network marketing company, Arbonne. It's skincare, a vegan line, and it produced results. I went to the beauty schools and started teaching skincare to the beauty school students. A salon owner asked me if I would come teach her how to do the facials, so I went in; I taught her how to do the facials. She said, "Why don't you become the manager?" I was shocked, but she said, "No, you know what you're doing. Would you become the manager?" So I took over the salon, and I got a lot of resistance from all of the stylists because, obviously, I was not a licensed cosmetologist, so they thought I knew nothing. But I took over the salon.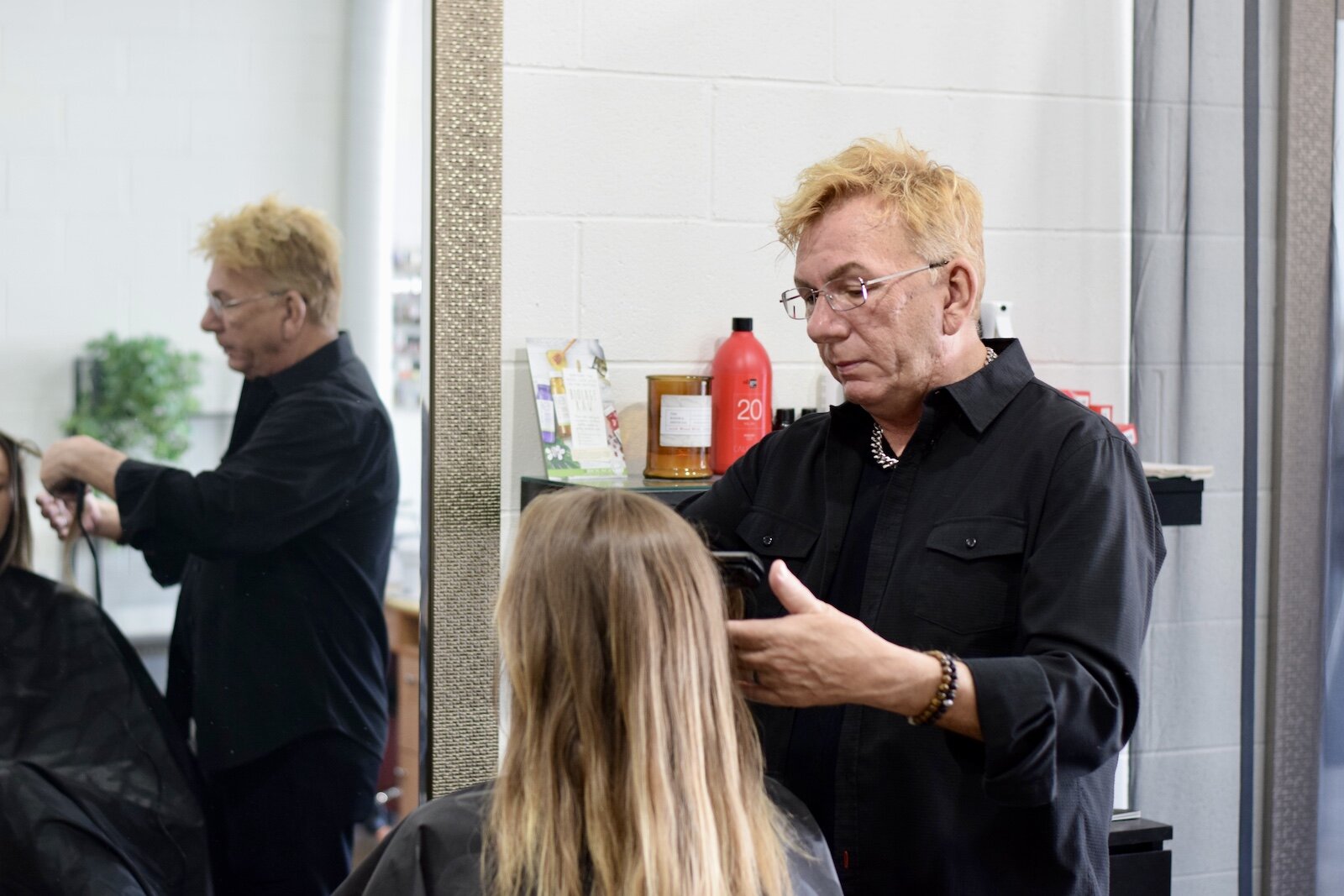 Michael Schram, owner of Michael Michael's Salon and Spa, styles a client's hair.
On Valentine's Day, I set up an event. We closed the salon and had clients of the food pantry come in and get their hair, makeup, and nails done because I believe that everyone needs to feel beautiful on Valentine's Day. The girls were totally against it at first, but I told them to trust me; we have to give back to the community. This is not just about making money.
After everything was done, we all got together, and that's when all the tears came from everybody because they were like, "Oh my God; this is really something very special." It doubled our business. I didn't do it to double the business, but there was a story written about it. It doubled the business, and after that, I said, "Well, I think I'm done. I'm moving to Miami."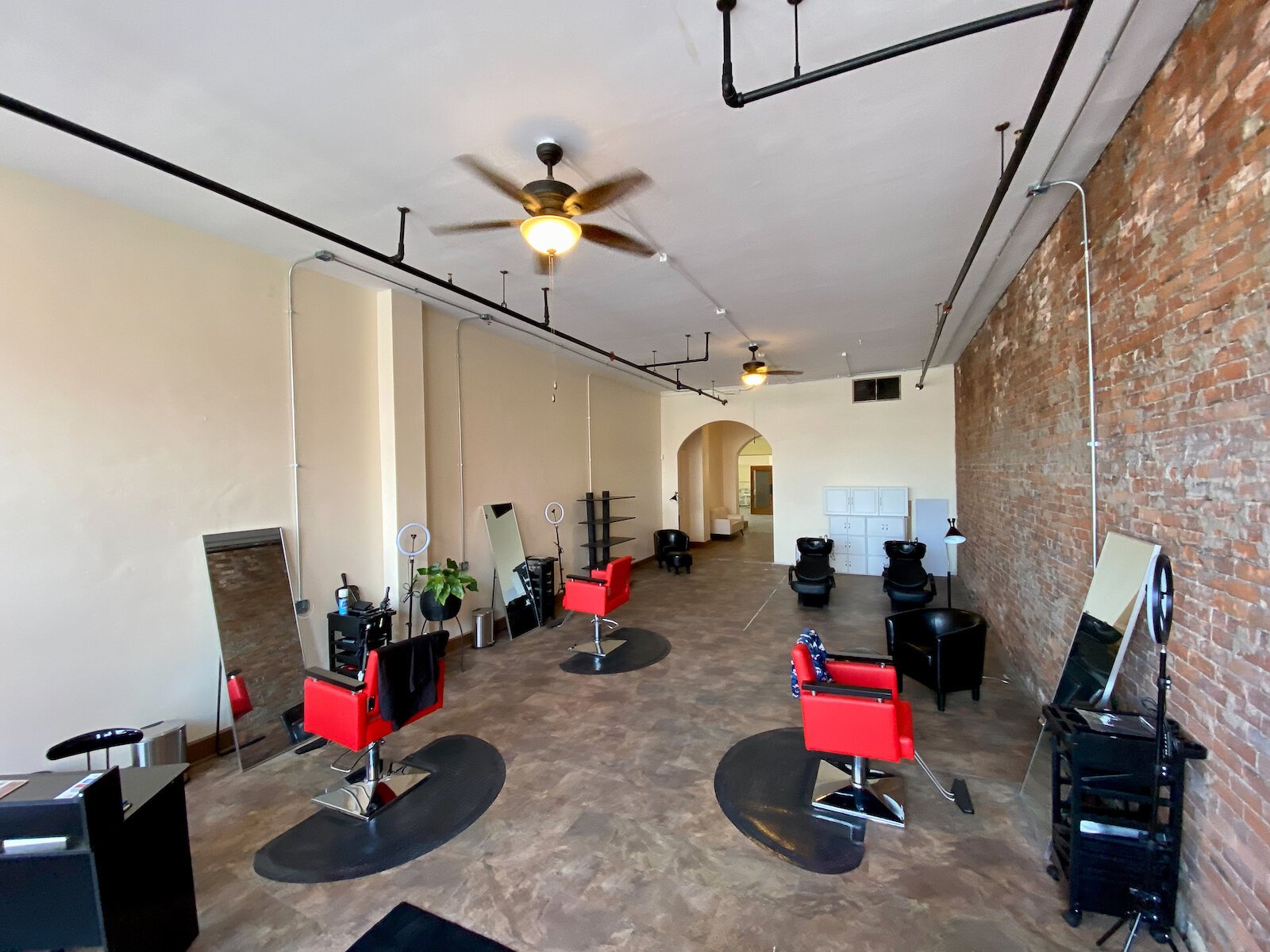 The interior of Michael Michael's Salon and Spa.
IFW: When did you move to Fort Wayne?
MS: I moved here four years ago. I'm originally from Traverse City, Mich. I actually was living in Miami, and my sister was living in Harlan, Ind. Living in Miami, I learned from my friends from Brazil and Venezuela and Columbia that you don't live to work. You live to live, and family is the most important. And for 28 years, I came home once or twice a year to see the family. I was a very popular uncle. But my mom's very healthy, so I wanted to spend more time with her. I said, "Well, I'll come to Fort Wayne. I'll give it a shot. If I don't like it, I can move anywhere."
When I got to Fort Wayne, I realized that I wasn't making six digits in my income as a waiter in Fort Wayne. So I said, 'You know what, why don't I just go to beauty school and get it over with?"
I went to Rudae's School of Beauty Culture and graduated in December of 2020.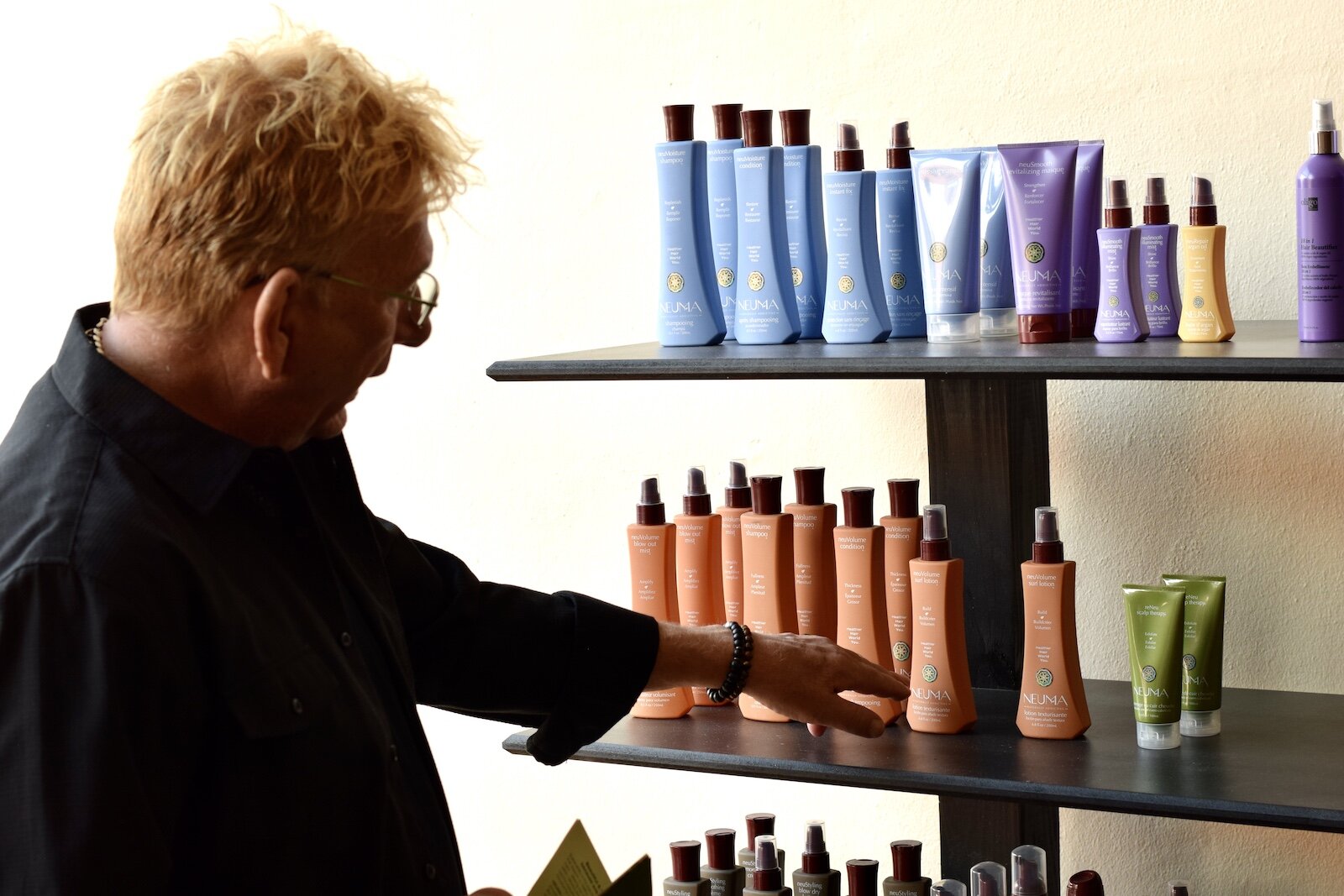 Michael Michael's Salon and Spa carries Neuma, a vegan hair care line.
IFW: How has the Summit City Match helped you launch your business?
MS: I started with SEED in October of 2020, and then by April, everything was all set. All I had to do was sign the lease, and then I got the grant. They're paying for all the renovations of the salon, which saved me a lot of money.
As we're getting all the inspectors to come in and do the inspections, one inspector told me we needed an exhaust system. I was looking at an additional $26,000-$28,000 to put an exhaust system, so I applied for a variance and won. So I got to bring the variance down, and the adjusted exhaust system was brought down to about $18,000. And SEED stepped up again, and helped me secure funding to pay for it, which is amazing.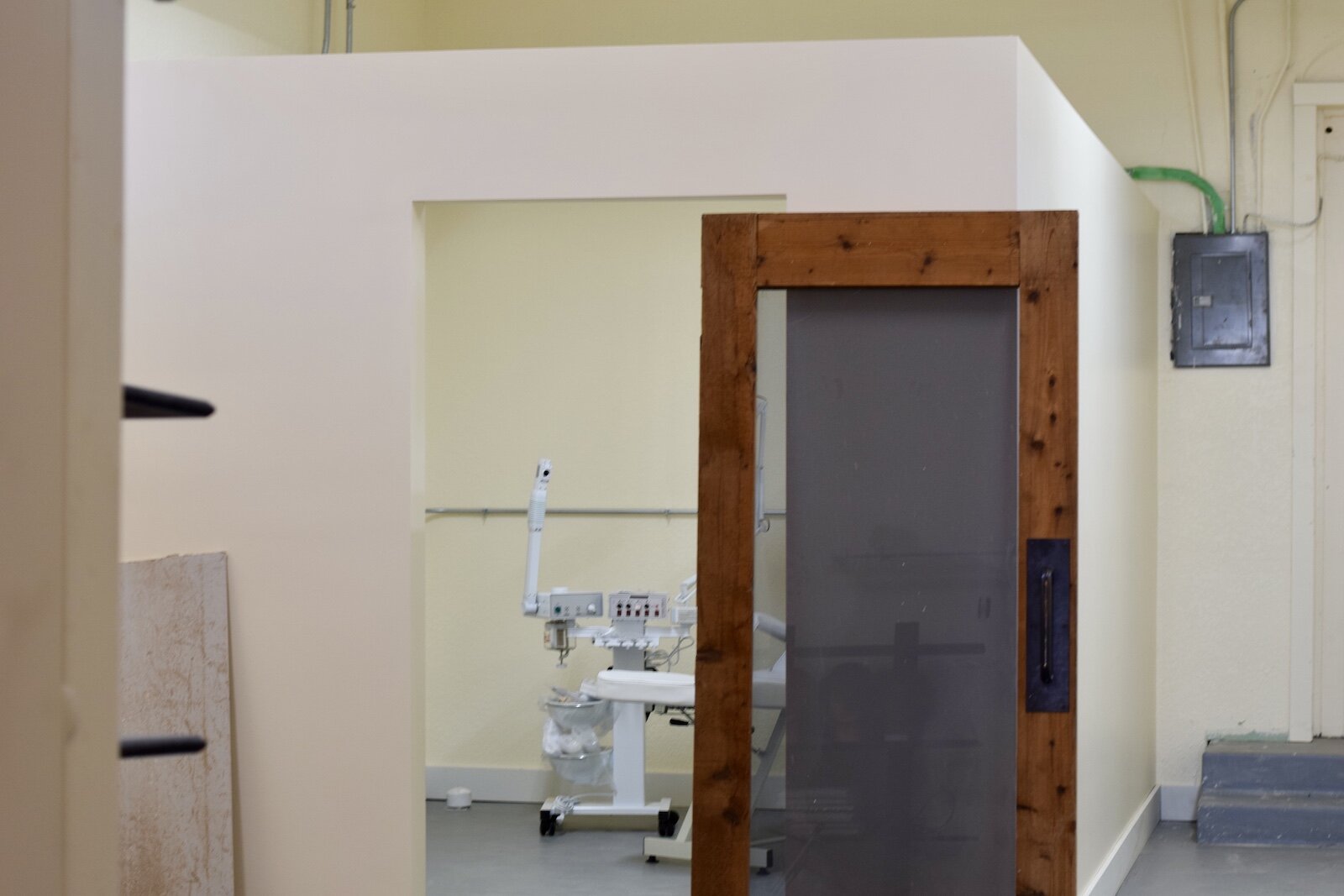 The esthetician room built as part of the renovations for Michael Michael's Salon and Spa.
IFW: Tell us about the new Michael Michael's Salon and Spa.
MS: The whole basis of the salon is that we want to be the most eco-friendly salon in Fort Wayne. All of our products are 100 percent organic. They all have the five seals. There are zero V.O.Cs (Volatile Organic Compounds) in this place. It's not something that I wanted, so I chose some great lines that I'm bringing in. 
My skincare line is holistic, so it's based on the wind, the sun, the moon, and the rain. And that's how herbs are supposed to be grown. You harvest when it's at its most potent, and it actually produces results. They're great products.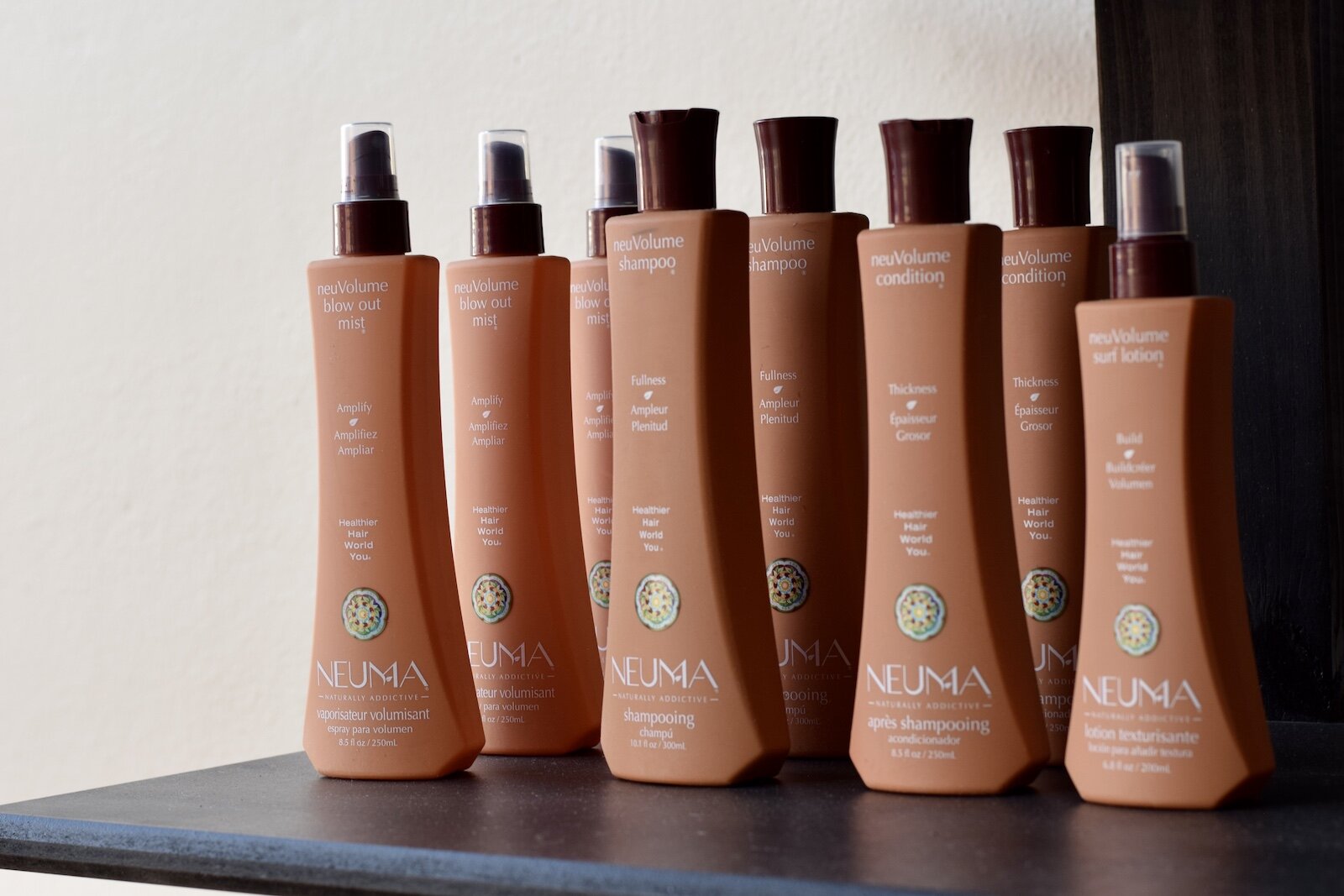 Michael Michael's Salon and Spa carries Neuma, a vegan hair care line.
What I like about our lines is when you buy the shampoo and the conditioner, you bring it back to the salon when you're done with it, and we'll sanitize the bottle and refill it. Then we'll sell it to you at a discount because you did that. 
I won't be doing nails right away. I chose against that because I need to really know more about organic nail polish. I want to make sure it is what it says it is. So I'm just doing some research on that now, but we will be doing the facials, and we're going to actually be doing sugaring rather than waxing because sugar is more of that organic style.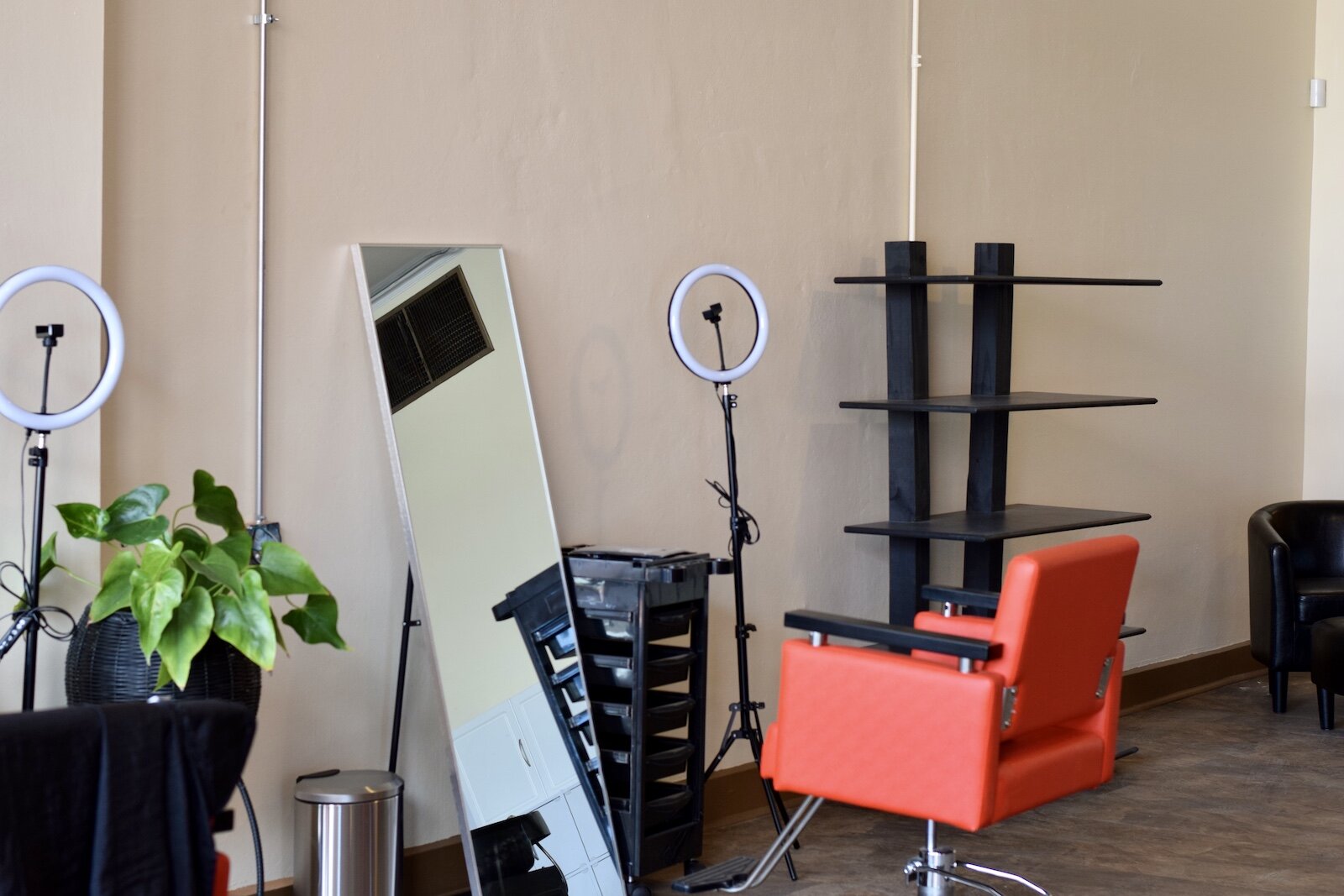 The interior of Michael Michael's Salon and Spa.I have a full staff coming onboard. I have a barber. I have an aesthetician. I have three to four stylists. (The fourth one hasn't committed yet.) I have a girl who's coming in, and she's just doing braids and extensions. She's going to be exclusive. I've got a full, rounded staff, and I'm just excited.
We're also going to have an oxygen machine in here, as well, where you can come in, and breathe pure oxygen.
I didn't open this salon to make a million dollars. I opened it because it's my passion, because I get to make people more beautiful than they already are. And to me, that's the most important, and I don't ever feel like I'm working when I'm doing hair.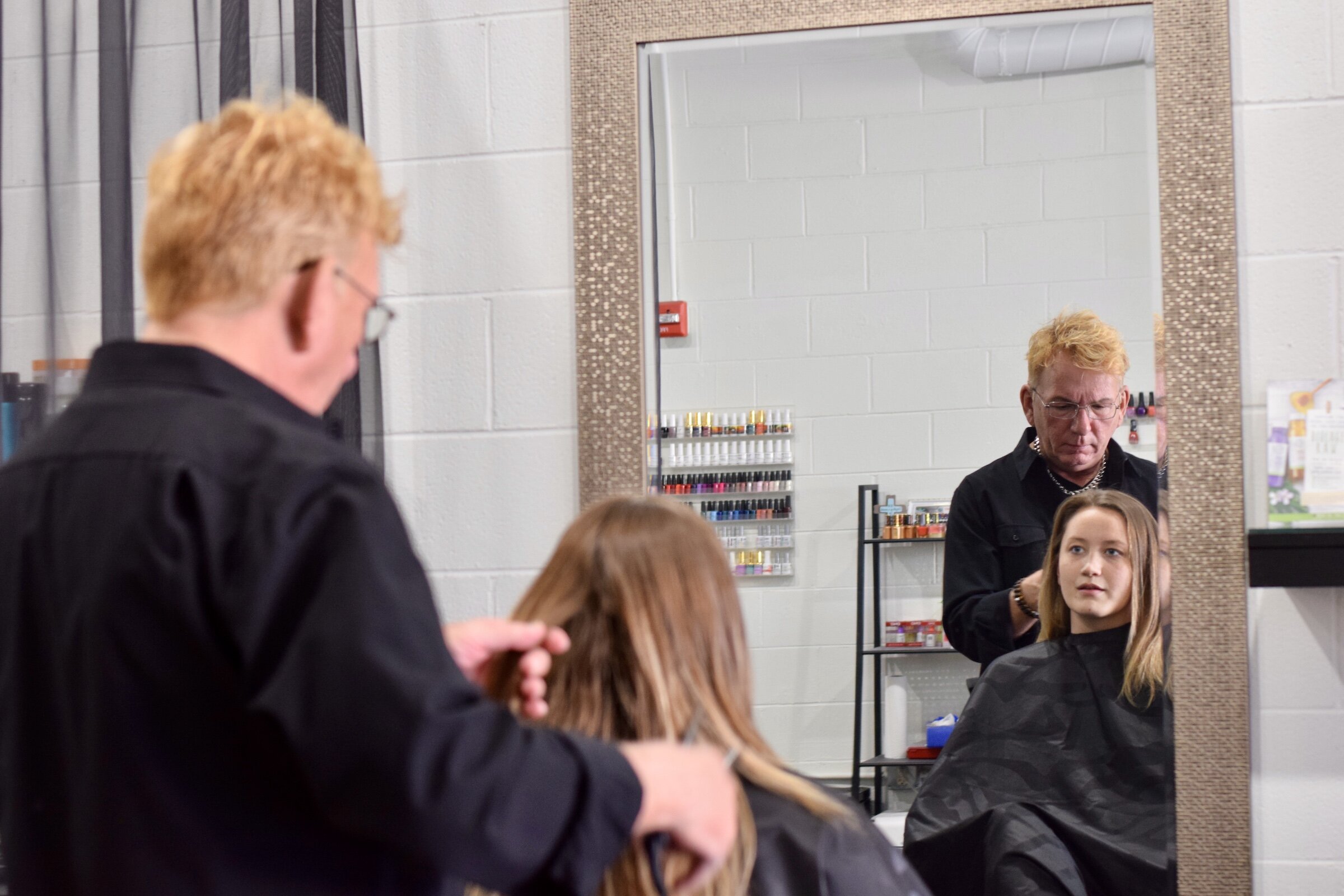 Michael Schram, owner of Michael Michael's Salon and Spa, styles a client's hair.
IFW: Why did you decide to only use organic products in your salon?
MS: What goes on your skin goes into your skin.
Hairstylists here recently have been coming down with cancer and with different things from all the fumes. They breathe in all these chemicals, and you've got to imagine, you're putting that hair color on your hair. Well, where do you think the hair color is going? It's going into your skin. 
And so I just thought I can't ethically, myself, allow that. I said, "You know what, let me bring in the products that I know, that I researched, and that I believe in, and offer people a healthier alternative."
This story is part of an Entrepreneurship series made possible by underwriting from SEED Fort Wayne. To learn more about SEED, visit its website at seedfw.org.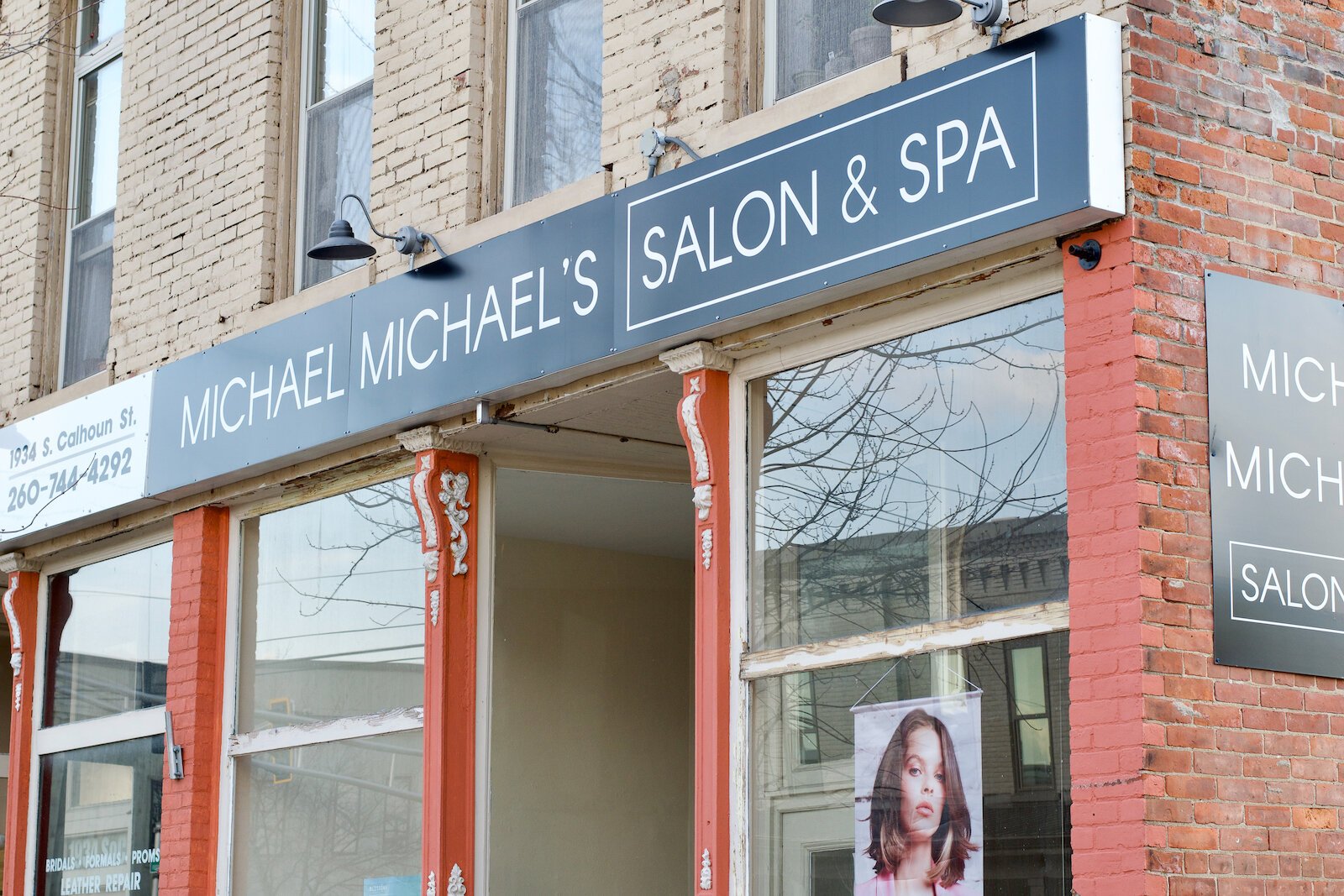 The exterior of Michael Michael's Salon and Spa at 1932 South Calhoun Street.
https://www.inputfortwayne.com/features/MichaelMichaelsSalonandSpa-SummitCityMatch.aspx