Panellists on ITV chat show Loose Women have been backed by parents after saying five years old is "too young" to be taught sex education.
Under the Welsh Government's new Relationships and Sexuality Education curriculum, from this year all children will be taught sex education, with no parental right to withdraw them from inappropriate lessons.
The panellists said that they felt such a delicate subject should not be taken out of parents' hands.
Sidelines parents
When asked if five years old was too young, singer and actress Kéllé Bryan said: "100 per cent, yes, it's far too young", but added that "what's more concerning for me is taking away the parental rights to decide".
She noted "what they're trying to do is take away my parental right to have a look at the content and decide whether that's what I want to do or not, whether I want to expose my child to that or not".
The singer and actress described herself as "quite a liberal person", who has already spoken to her children about issues of sexuality, race and gender in an "age appropriate" way.
She said: "Who knows my children better than I do? Nobody. So therefore I know or should know what I think they can handle and when. So for me, taking the parental control out of that situation, I think that's a slippery slope."
Too much too young
Songs of Praise presenter Katie Piper said: "I've got a four-year-old, she's learning phonics and she's learning how to use a knife and fork, she's not learning sex education, and I think it should stay that way.
"With my eight-year-old, we are told what will be taught, we will see the slides ahead, we will opt in or opt out as parents ahead of it being delivered to our children, which I agree with that – consent."
they are our children, not the state's children
Piper said 'sex education' is a very broad term, which covers more than just sex. She said that some aspects of teaching under that umbrella are important, such as teaching children about personal boundaries and being able to identify abuse.
However, she was clear that "they are our children, they are not the state's children".
'Let kids be kids'
Commenting on social media, many viewers expressed their agreement.
One said: "Five years old is far too young. Leave sex education until high school.", while others said "let kids be kids".
A mother said: "Most five year olds want to be an astronaut or a dinosaur", while one father said "I'd take my children out of the school-kids should be playing having fun leave them alone".
Too much, too young
Why primary schools should not be forced to teach sex education
WHY PRIMARY SCHOOLS SHOULD NOT BE FORCED TO TEACH SEX EDUCATION
Read more
Download full PDF (4.4MB)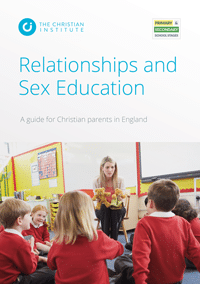 Relationships and Sex Education
A guide for Christian parents in England
There are good things that can be taught under the new arrangements but unfortunately the changes also provide an opportunity for campaign groups opposed to Christian teaching to push forward their controversial agendas in schools.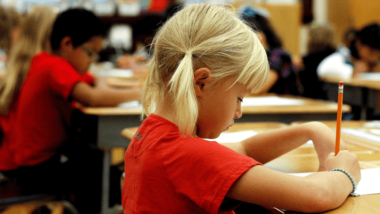 Children's Commissioner's call to pause sex survey ignored by Scot Govt
Welsh Govt airbrushes 'male' and 'female' out of new sex ed curriculum
Ofsted: 'Equality Act politicised teaching on sex-ed'
Loose Women panellists back parents' rights over sex education